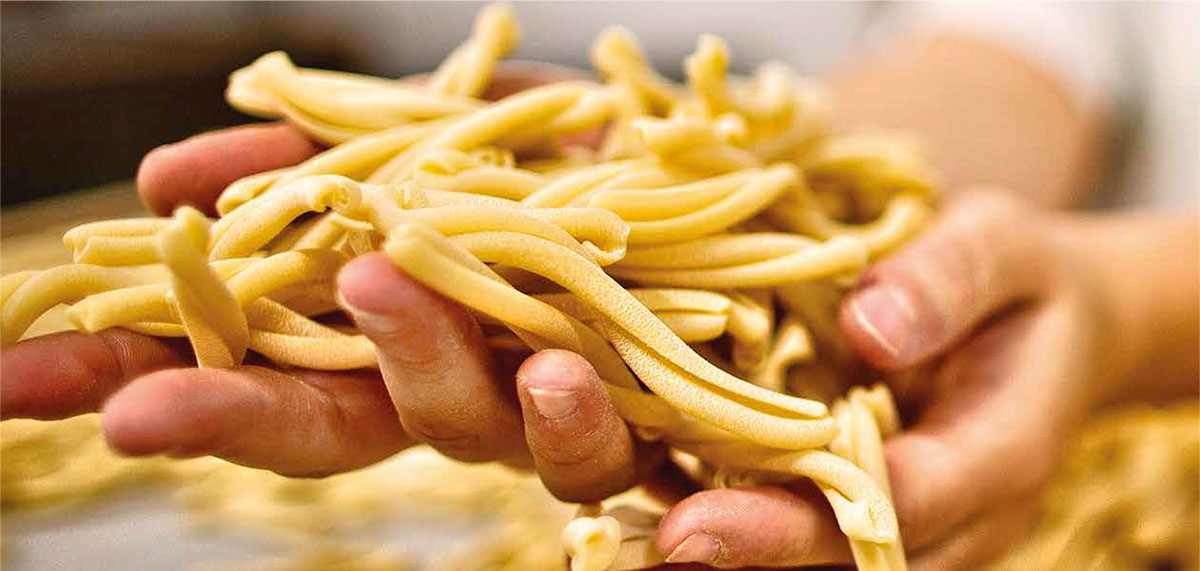 The land and the wheats
Columbro pasta comes solely from fertile, healthy land, rich in nutrients for all types of seed sown in its fields. The wheat varieties selected by Pastificio Columbro, in fact, come exclusively from land where the seasonal cycle of sowing is maintained. Because while every plant finds nourishment in the soil, the soil in turn is fed by the plants that grow in it.
All the land chosen by Pastificio Columbro is tended by real farmers who believe strongly in the authenticity and goodness of the products nature provides.
The farmers who look after the selected wheat crops do not use any unconventional chemicals to increase their yield and follow every stage of production, from seed to harvest, from the selection of the best grains to make excellent semolina, to storage in their own silos.
Whether it's a field of farro in the colourful provinces of Umbria, Khorasan from the vast Canadian prairies or Cappelli durum wheat in the hills of Fano… The only fertilisers present in the wheat fields – the parents of the flours which go to make Columbro quality pasta – are nothing more than the seeds of crops grown in the other part of the growing cycle.